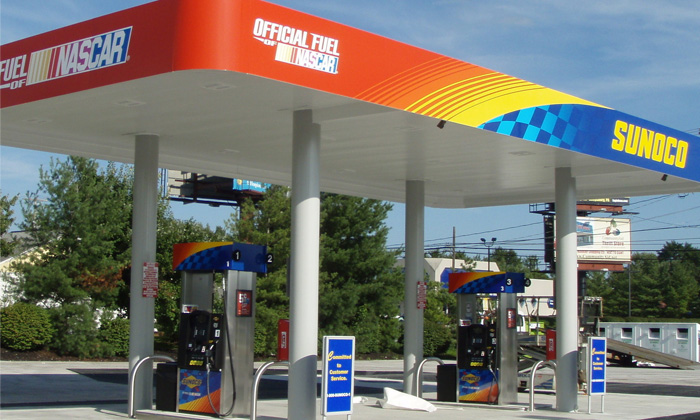 Sunoco said in a statement issued February 18 that its adjusted earnings before income, taxes and depreciation for 2014 totaled $65.5 million, of which approximately two-thirds was attributable to the acquisition of Mid-Atlantic Convenience Stores, L.L.C. ("MACS") and Aloha Petroleum, Ltd. ("Aloha") in early October and mid-December, respectively.

"By comparison, adjusted EBITDA in the fourth quarter of 2013 was $14.1 million," the company said.

Revenue in the fourth quarter was $1.3 billion, up approximately 20 percent compared to $1.1 billion in the comparable period last year. The increase was primarily the result of the contribution of $39.3 million of merchandise sales from the MACS and Aloha convenience stores acquired during the quarter, along with a 46 percent increase in gallons sold, partly offset by the impact of a 55-cent-per-gallon decrease in the average selling price per gallon of fuel, Sunoco said.

At December 31, SUN operated 153 retail convenience stores and fuel outlets in Virginia, Hawaii, Tennessee, Maryland and Georgia.

Affiliate customers included 656 Stripes and Sac-N-Pac convenience stores operated by a subsidiary of our parent company, ETP, as well as sales of motor fuel to ETP subsidiaries for resale under consignment arrangements at approximately 85 independently operated convenience stores. Motor fuel gallons sold to affiliates during the fourth quarter increased 13 percent from a year ago to 304.9 million gallons.

Third-party customers included 738 independent dealers under long-term fuel supply agreements, 55 independently operated consignment locations and over 1,800 other commercial customers.

Sunoco LP completed its acquisition of Honolulu-based Aloha on December 16. Aloha is the largest independent gasoline marketer and one of the largest convenience store operators in Hawaii. The transaction included six fuel storage terminals and a wholesale fuel distribution network that markets to approximately 100 company- or dealer-operated stores. The base purchase price was $240 million, subject to a post-closing earn-out, closing adjustments and before transaction expenses, and was funded under our revolving credit facility.
The first planned acquisition of ETP's retail marketing assets was completed on October 1, 2014, with the purchase of MACS for total consideration of approximately $768 million, subject to certain working capital adjustments. The consideration paid to ETP consisted of approximately 4 million newly issued SUN units and $556 million in cash. MACS consists of approximately 110 company-operated convenience stores and 200 dealer-operated and consignment sites in Virginia, Maryland, Tennessee and Georgia.

Sunoco LP is a master limited partnership (MLP) that primarily distributes motor fuel to convenience stores, independent dealers, commercial customers and distributors. SUN also operates more than 150 convenience stores and retail fuel sites. SUN's general partner is a wholly-owned subsidiary of ETP. While primarily engaged in natural gas, natural gas liquids, crude oil and refined products transportation, ETP also operates a retail business with a network of more than 5,500 company- or independently-operated retail fuel outlets and convenience stores through its wholly owned subsidiaries, Sunoco, Inc. and Stripes LLC, the company said.