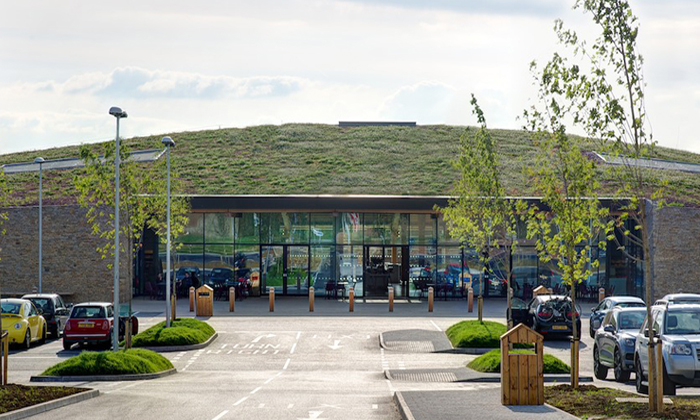 The UK's engineering and construction company NG Bailey has reported it has worked on construction of a highway fuel station which will host a lake and beehives among other features that make it a unique development which will soon be followed by a second similar effort.
"With a strikingly different look, the service station features Cotswold stone walls, a grass roof and will eventually include a lake and beehives so honey can be produced on site," the company said in a late December press release. A southbound similar station will be completed in time to open in the summer, it added.
The site, built for Gloucester Services, was constructed in partnership with the Buckingham Group which was the main contractor, NG Bailey published. The site was completed ahead of scheduled and the early delivery is allowing the client to "carry out staff familiarization before opening to the public," it said.
SOURCE: PETRO PLAZA